Bypass vba password access. open accdr file protected with database password 2019-05-29
Bypass vba password access
Rating: 5,3/10

1304

reviews
How to bypass the VBA project password from Excel
Bob Fitzpatrick I have never failed. Step 6: With the help of Hex Editor, open the file in which you want to crack the password and paste the above copied lines from the dummy file. Ie this: At this point, then you should be able to distribute the front end to any machine on your network, and such users should not see a logon prompt. I do this with pass through queries and if the password is for an Oracle user with privileges other than select only, I ensure the mdb is an mde before distributing it. Start your Microsoft Access app. Using HxD, there is a counter tracking how much file you're selecting.
Next
Remove Password from VBA Project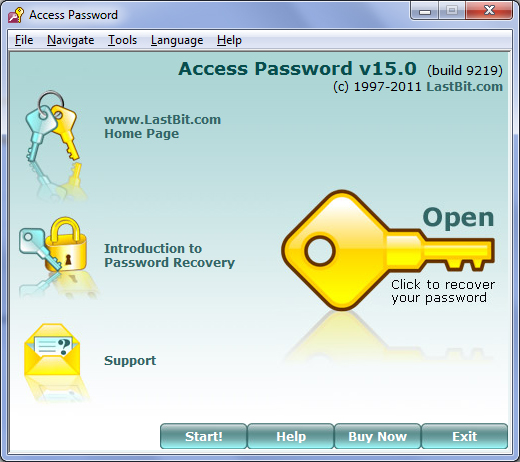 Microsoft Community Contributor Award 2011 Hi There are many password crackers to be found. Users look for solutions online to remove the protection layer. User-friendly interface which can be operated with no technique requirement. How to unlock your Access Database if forgot Password If forgot Microsoft Access Database password how to open and unlock it? The password from the encrypted Word document has been recovered successfully! If you have lost the encrypted password from a Microsoft Word document and want to unprotect that file, then this is the right blog to get the solution. CreateProperty strPropName, varPropType, varPropValue db. Then, my friend suggested me this solution to crack the forgotten password. Option Group Setting Behavior when startup options are bypassed Application Options Application Title The custom application title is not displayed.
Next
Remove MDB VBA Password
In the Open dialog box, browsing for the encrypted. I tested it with a password that was 10+ characters with numbers and no issue as well with the paid standard version Cons It works. I like the tool very much and the best thing about the software is that it has a very simple interface and any user can access this easily. Never work with the original database file just in case anything goes wrong. Optimization for multiprocessor systems make it has high recovery speed and 100% recovery rate. The software can be installed on Windows 8, 7 and the previous versions of Windows Operating System. Step 5: Click Start button and the recovery process will begin! You make the connections at your desktop and then everyone else's will be the same.
Next
Recover VBA Password from Word 2010: Unlock Password Protected .doc File
However, if unfortunately, you forgot the accdb encrypted password, what to do? Step 2: Press Alt+F11 to view or open the Visual Basic Editor. When Open File dialog box, browsing for the target. Once password is revealed, note it down. Navigation Display Navigation Pane Even if this option is not selected, the Navigation Pane is displayed. Demo version of the software will only shows you the first 2 character of your changed password. I want on closure of database 1 a macro to be run from database 2 and all databases to be closed.
Next
VBA Password Remover to Break VBA Password from XLS, DOC, MDB Files
I'm using Excel 2011 for Mac. I've done it many times. But on Access 2007 and higher edition, Microsoft can't help you to find back the protection password after you forgot or lost it. Select one password attack type from the drop-down button starting with Brute-force, learn more about. When your database has multiple users, you can prevent users from bypassing startup options.
Next
Bypass entering password to ODBC data sources
You will receive several error messages, simply dismiss them all and yes, there can be quite a few! Method 4: Step 1: First, open the workbook in which the protected sheet consists. For an unprotected Excel 2007 file, you can just change the. It can happen that a user is locked out of their project because of an old password. I read some where that it is possible to edit Registry but I don't fancy that. The password used to protect the codes were password protected and the developer who created the file originally forgotten what password was set. Step 1: Open the accdb file on Access with password, click on File, and click on Open.
Next
Is there a way to crack the password on an Excel VBA Project?
Quit End If End Sub. Instead of having two modules 64 and 32 bit just use the Conditional Compilation and have the 64 bit declarations then the 32 bit declarations: If Win64 Then Private Declare PtrSafe Sub. Allow Full Menus All default Ribbon tabs are displayed regardless of the setting. Insert this code into module, run it and give it some time. QueryDefs strQryName End If 'Now assign characteristics With qdf1. You may be supprised at just how little use the password is at securing your code.
Next
Is there a way to crack the password on an Excel VBA Project?
When available, the designated Web form is not displayed, and none of the form's event procedures are run. Tip: create a backup before you do this. It's kind of shocking that this workaround has been out there for years, and Microsoft hasn't fixed the issue. As the administrator, you can then click on your command button, label or graphic and will be presented with the following input box: If the correct password is entered you will see the following message: An inncorrect password will give the following message and not allow the Shift key to bypass the Start-Up options: Note: Always create a backup copy of the database, to test out any areas that may cause problems when working with start-up options or disabling Access features. When I view one of these tables for the first time when opening the. I tried with embeded macro on a button, but it also works fine on standard password protected macro on. And set relevant parameters such as Range, Length, which are aimed at helping this tool on discovering Access password.
Next
i forgot my VBA password
The function and connect string, which includes the pasword, is held in a standard module. If there is something on sheets which is necessary and what is not transferred to the older version I do this: 1. Step 4: Select a type of attack from the drop-down list, and adjust the settings. If don't need the password anymore, you can remove it from your Access database following the steps below. Kind Regards, J Jean wrote: Service Name: blablabla User Name: yours truly Password: must be entered each time I start the. At this point you can remove the password completely if you choose to. Open the Database Properties which will now have no password specified.
Next
open accdr file protected with database password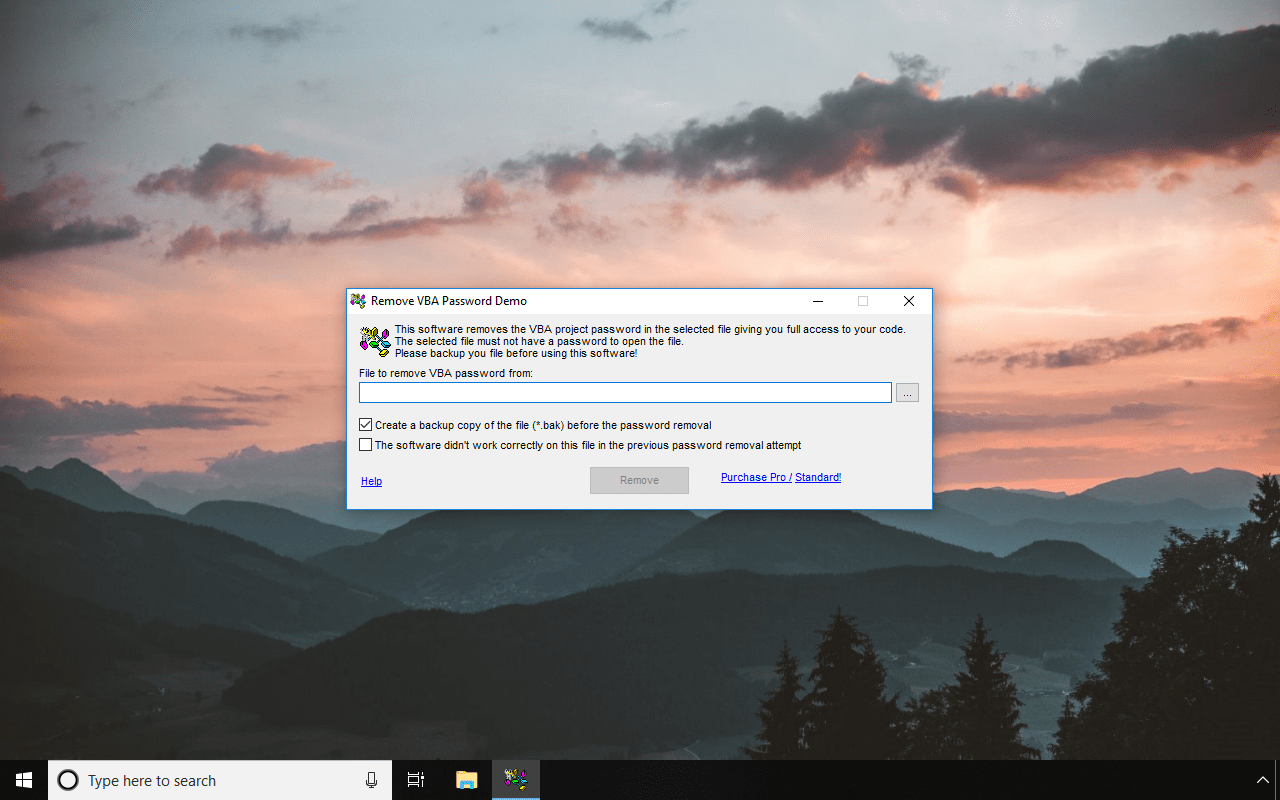 As Treb says, it's a simple comparison. Just delete those links and reconnect. RunMacro line I figured it out. I tried some of solutions above and none of them works for me excel 2007 xlsm file. Cross I usually set up Front End databases as. The AllowBypassKey property uses the following settings. Not the answer you're looking for? You may be supprised at just how little use the password is at securing your code.
Next