Crack linux password rainbow tables. Rainbow tables for password cracking [fentonia.com] 2019-03-01
Crack linux password rainbow tables
Rating: 5,6/10

1379

reviews
Crack and Reset the system password locally using Kali linux
Step 9 — Now Hit the Crack Button,and wait for 3-4 minutes,You will have the key in your hands. Restart your computer, and then change your password. Forgive my ignorance, but how is the hash then stored? I downloaded the xp free small and the Vista free tables. If you would like to use this old and out of date tools, download from the website. If a hacker can obtain physical access to your systems and password files, you have more than just basic information security problems to worry about, right? It takes text string samples usually from a file, called a wordlist, containing words found in a dictionary or real passwords cracked before , encrypting it in the same format as the password being examined including both the encryption algorithm and key , and comparing the output to the encrypted string. In cryptanalysis and computer security, password cracking is the process of recovering passwords from data that have been stored in or transmitted by a computer system. First, you need to get a copy of your password file.
Next
CrackStation
But to get a high enough success rate that table will be too large to search in a reasonable amount of time. This improved technique has been studied extensively but no new optimisations have been published ever since. Windows 2000-based servers and Windows Server 2003-based servers can authenticate users who connect from computers that are running all earlier versions of Windows. Then 1 go read the paper: and 2 check out the next section for some examples with Winrtgen which allows you to see graphically how changing values changes success rates, table size, and table generation time. John the Ripper usage examples. Wfuzz Password Cracking Tools Time for special password cracking tools for web applications.
Next
List of Rainbow Tables
Medusa The Medusa password Cracking tool is intended to be a speedy, massively parallel, modular, login brute-forcer. Creating this kind of dictionary takes much more time than cracking a single hash, but after that, you can use the same dictionary over and over again. So the greater challenge for a hacker is to first get the hash that is to be cracked. . If you can get your users to do some character substitution on their pass phrases even better! It is a very efficient implementation of rainbow tables done by the inventors of the method. This article includes a , but its sources remain unclear because it has insufficient. However, RainbowCrack made it very easy and fast with its Rainbow tables.
Next
CrackStation
Download John the Ripper from the website, the place to bringing security into the open environment. It is also the most time and cpu consuming technique. Generally, it is used for weak passwords. More the passwords to try, more the time required. Step 6 — Target The Administrator Account,remove other account off the list if any.
Next
Crack and Reset the system password locally using Kali linux
This is the most powerful cracking mode, it can try all possible character combinations as passwords. It uses a wordlist full of passwords and then tries to crack a given password hash using each of the password from the wordlist. If it were not there then john would have failed. Supported platforms: RainbowCrack is available for Windows and Linux Download link: Cain and Abel Best Password Cracking Tools Of 2016 This renowned password cracking tool is a dependable software to recover various types of passwords using multiple techniques. With this type of hash cracking, all intermediate computation results are discarded. What exactly has a rainbow table well essentially a rainbow table has simply put a table of hashes.
Next
Rainbow tables for password cracking [fentonia.com]
This free tool is created to support the protocols that are rarely supported by other popular password cracking tools. The use of strong passwords within an environment needs to be mandated for users. A desktop computer tests more than hundreds of millions of passwords per second. Now it is a part of my daily life. RainbowCrack uses time-memory tradeoff algorithm to crack hashes. I have also shared the link for Rainbow Tables below. Generate the hashed values for each string in the password search space and compare it to the hashed value of interest; when they match, the password is cracked.
Next
Kali Linux Password Cracking Tools
See some features below and read full details at the edge-security website. A pro version of this tool is also available, offering better features and more effectiveness. Or using them to and crack the passwords. If you are passionate about hacking, feel free to ask me any doubts. When stretching is used, the salt, password, and some intermediate hash values are run through the underlying hash function multiple times to increase the computation time required to hash each password. The extra time is not noticeable to users because they have to wait only a fraction of a second each time they log in.
Next
10 Best Password Cracking Tools Of 2016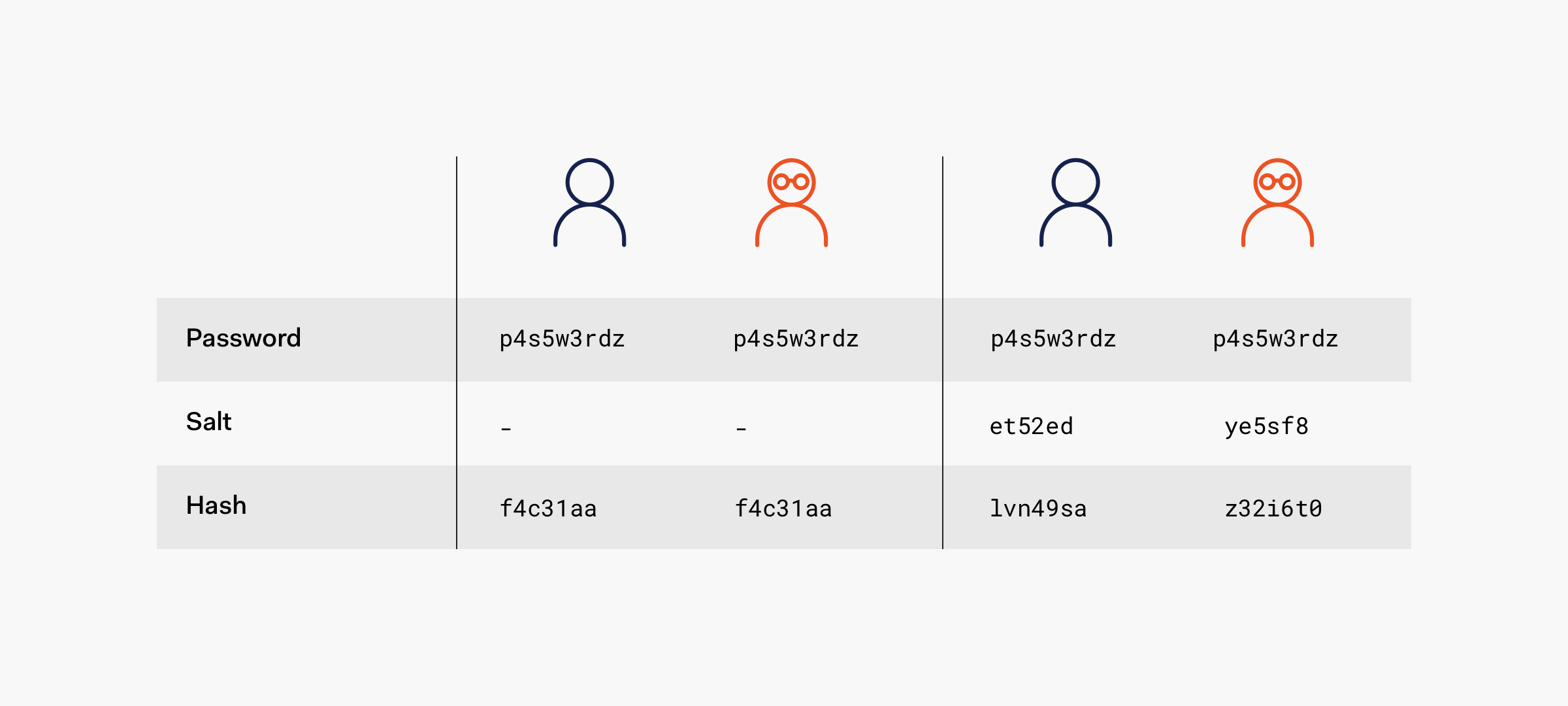 Once you find a matching end of the chain, you use the first password to recreate the chain and the cracked password is the second to last in the chain. Brutus was one of the most popular remote online password cracking tools. Now a days hashes are more easily crackable using free rainbow tables available online. So try to get this file from your own linux system. Used this manner you will need to download the tables separately, save them to your hard drive, install them into the Ophcrack program, and then run the program which compares the hashed password to the hashes in the rainbow table searching for a match. Total cracking time will be almost the same, but you will get some passwords cracked earlier, which is useful, for example, for penetration testing and demonstrations to management.
Next
Rainbow table
However, versions of Windows earlier than Windows 2000 do not use Kerberos for authentication. Use the show option to list all the cracked passwords. Hashes are cryptographic representations of passwords. Note: Please don't ask me to hack Facebook, gmail or any accounts for you. For the wordlist we shall be using the password list that comes with john on kali linux.
Next
Rainbow tables for password cracking [fentonia.com]
If all possible plaintexts are tested and no match is found, the plaintext is not found. You can find the actual implementation of such a cracking mode with lots of comments in the default configuration file supplied with John. Step 4: Click on Add Table. For cracking passwords, it uses Windows workstations, network servers, primary domain controllers, and Active Directory. Soon, I'll be discussing them in detail in another article. John also offers a brute force mode.
Next