Crack vba password xlsm without hex editor. Manual Ways To Recover or Unlock VBA Project Password 2019-02-20
Crack vba password xlsm without hex editor
Rating: 9,7/10

673

reviews
Manual Ways To Recover or Unlock VBA Project Password
The procedure instructs to open the. The macro tried a series of passwords that hashed to different values until one matched the hash of the password actually used—in a minute or less. Removing each type of password Since the passwords are stored in different ways the method of removing them is also different. . The only option is to repair, but after the repair had run the macro has been deleted.
Next
passwords hex : Is there a way to crack the password on an Excel VBA Project? : Code Examples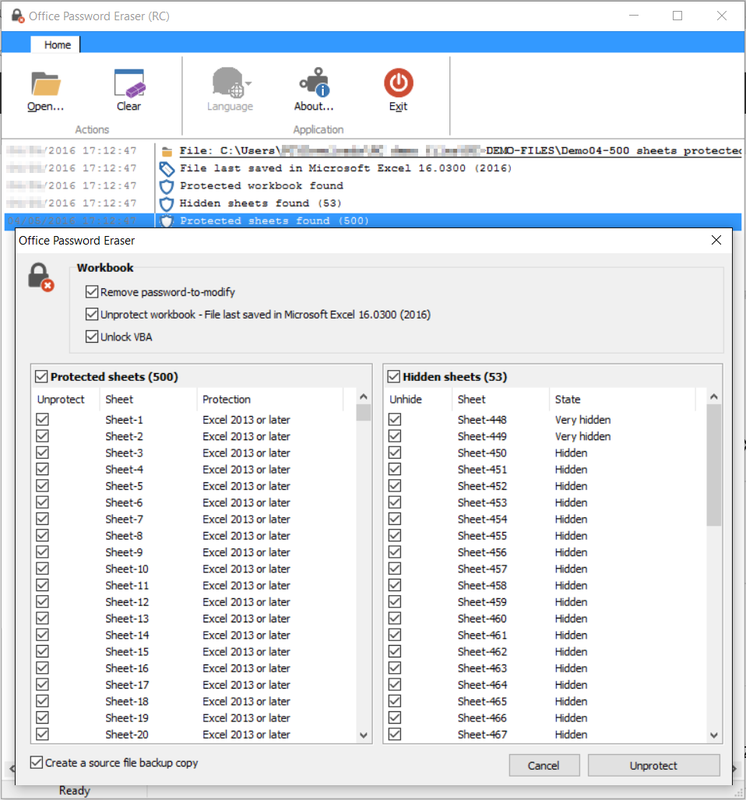 The project code will be visible. However I have just tried to do it yesterday and found that it no longer seems to work. Click the link below to find it. It's simply a matter of changing the filename extension to. On any Windows folder click.
Next
Crack VBA Macro Password in Excel 2007 Worksheets
Another easy and reliable solution for the same purpose can be provided by using a third party application, i. I've tried doing the same sort of thing using notepad first saving the file as. Open with excel and click through all the errors that get thrown. This did not work, even if I tried making the extension. It just takes a couple of minutes, and I have done it with 100% success a number of times. Because it has attracted low-quality or spam answers that had to be removed, posting an answer now requires 10 on this site the.
Next
Remove Password from VBA Project
The Protect Structure window will open. Also look into how it stores the formulas and formatting. Do steps 4-7 for file with unknown password file you want to unlock. Method 1: Swap the password using any Hex Editor. Add some formulas and conditional formatting if you want to really understand the details.
Next
Crack VBA Macro Password in Excel 2007 Worksheets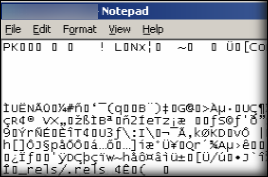 I have been asked to have a look at the sheet and see if we can improve the functionality of it, because it is quite slow and clunky. Open a New Diddled Workbook Now, you will get some messages. You can close this thread, sorry about that. Step 3: Extract the vbaProject. Users understand the importance of data, which is why the important files are protected with password. With my turn, this is built upon kaybee99's excellent answer which is built upon Đức Thanh Nguyễn's fantastic answer to allow this method to work with both x86 and amd64 versions of Office.
Next
Fix Excel VBA Password Not Working Error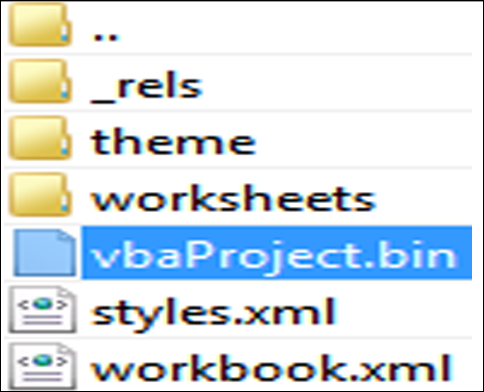 In some cases, this entry will be 137 bytes, and in others it will be 143 bytes. Include a or use the website to generate the reddit table markup from your spreadsheet. I hit Alt+F11 to see if I can view all the sheets contained in the workbook generally I can see them all. I wish I found it earlier. If using Excel 2016 click More Options… to display the Save As dialog box. Thankfully, we do not have to try brute force, because we can try other means. How do you come out of that pain? It will not necessarily remove passwords where the project has been protected by third-party software.
Next
Password bypass in VBA
File open passwords The File Open password will prevent an Excel workbook from opening until a password is entered. The 137 byte length is the odd one, and if this happens when you create your file with the '1234' password, just create another file, and it should jump to the 143 byte length. Check how Excel stores its file contents. However, before you give in, let me share some of the methods I use to remove passwords. Once it is done, paste the copied lines from dummy file. Or do you want to do it in a quick manner? Is there a way to bypass or crack the password so I can retrieve the other hidden worksheets as well? I'm running Excel 2010 64-Bit on 64-Bit Windows 7.
Next
How to bypass the VBA project password from Excel
At this point you can remove the password completely if you choose to. Using HxD, there is a counter tracking how much file you're selecting. That macro took advantage of the fact that all passwords are hashed—and there were only 93,600 possible values before Excel 2013. The passwords, or the encrypted versions of those passwords are stored within the binary file. Due to the Single Document Interface introduced in Excel 2013, the Windows this option is no longer relevant.
Next
Is it possible to crack into a password encrypted excel file? : excel
Hi, I would like to present a simple macro in a form of. Thankfully, I have never needed to rely on these services. Any help in this matter is highly appreciated. It supports all the Microsoft Office files including. I think this is a case where it's reasonable to break validation however. Glad to help you, but did you solved it? Would you like to answer one of these instead? There is nothing more frustrating than finding out a previous employee has used passwords to protect an Excel file, or maybe you set the password and have now forgotten it. How Excel handles passwords Whilst we have considered five different passwords there are only three ways which Excel stores the passwords.
Next
Remove password from VBA Project in Excel 2007/2010
Protection of files keeps the files secured restricting other unauthorized users to access the file or make any changes. For an unprotected Excel 2007 file, you can just change the. Step 4: Enter Tools-Macro-Macros and double-click on PasswordBreaker in the list. Again, ignore the warnings about the file potentially becoming unusable. Click on Yes when the warning message appears in the pop-up.
Next