Crack windows 7 password usb. How To Crack Windows 7 Administrator Password With Usb 2019-06-04
Crack windows 7 password usb
Rating: 5,1/10

1858

reviews
2 Easy Ways to Unlock Windows 7 Password
Again it will give you some options, although the suggested one will be the right answer, so just hit Enter. You will get a Notepad click on File on Top Right corner and click open 9. If that's the case, you should try out the tool that will do all the heavy lifting for you. Exit the Command Prompt, and log in using your new password. The Advanced Boot Options screen appears.
Next
How to Crack Windows 7 Password Using Bootable Disk or USB
Step 3: You will now have to choose the graphics settings, which can be left as the default choice. Download Windows 7 password cracker and run it on another computer that's not locked. This key varies depending on your computer's manufacturer. The next step is to confirm writing the registry hive to disk. Forgot Windows 7 admin password and got locked out? Once It is done, Restart your Computer.
Next
FREE: Recover Windows 7 Password with Ophcrack Live USB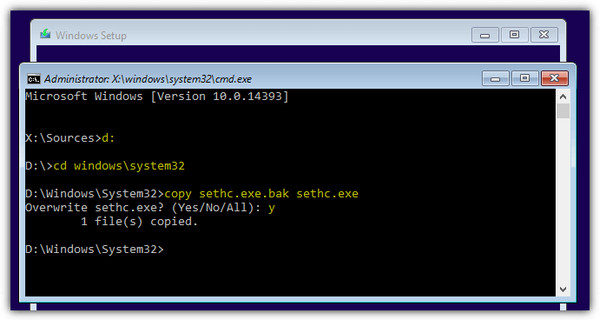 Log on with the new password. Step 5: From here on, there are several steps where you simply need to type in the numeral 1 and hit Enter. Usually, people setup some kind of hint or clue that represents the password. To avoid the disaster happened again in the future, would be a wise choice. There are lots of free Windows password crackers available, but we've found that Ophcrack is the most effective.
Next
How to Crack Windows 7 Password Using Bootable Disk or USB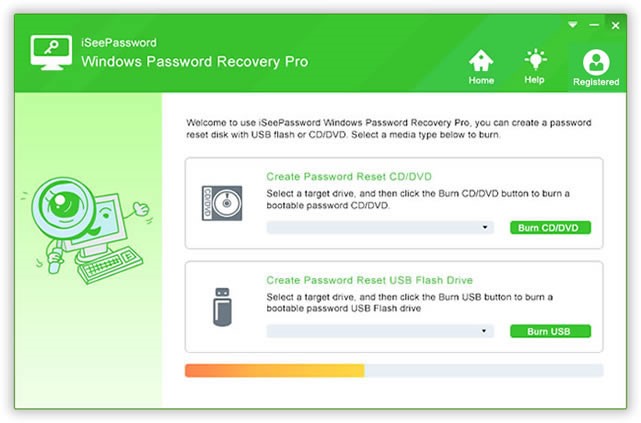 On the login screen, press the Shift key five times. Step 2: Download Windows Password Key and install it. Please bear in mind that although there look like a lot of steps to take, the actual process should only take you a few minutes to complete. Now, you will have to redo the initial steps to rename the backup copy of the sethc file to its original name. Good news is there are two ways to do the Windows 7 password recovery. Make sure to lock your password again with a new password as soon you can access your computer to ignore any kind of stranger using your laptop. Sometimes you forget your password, but luckily it's not the end of the world.
Next
How to Reset Windows 7 Password with USB flash drive

This article has also been viewed 227,559 times. And then click Next to continue. Just Type the Following Commands on Command Prompt, In order. At User Edit Menu, select Clear blank user password. You should be able to find a file with the name sethc. You should now see the Parted Magic desktop. My friends have told me that there is a way to recover my Windows 7 Password.
Next
How To Crack Windows 7 Administrator Password With Usb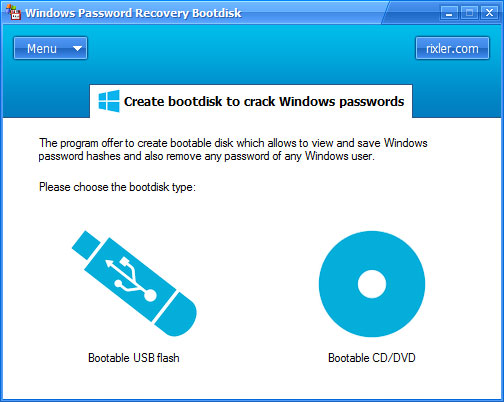 If you want to set a new password for your computer to prevent unauthorized accessing, ensure that the password you are going to set is convenient for you to remember and will not be lost again. So, let's cut to the chase, the main reason you are here is because you and now you can't even have access to your computer. Remember to set bios to boot from it. It is indeed a power tool that can be used to reset your Windows 7 password as well as well as. Once this is done, you can restart your computer and you will be able to login to your user account with the new password that you set.
Next
Windows Password Recovery / Home / How to Crack Password Windows 7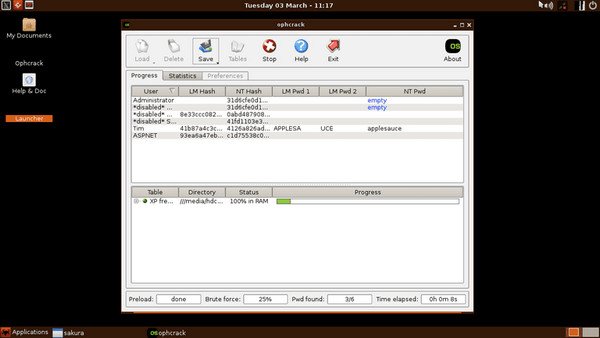 When the passwords are displayed on screen, write them down. For more solutions to hack Windows 7 password, please visit: in. Now change the file type in the dropdown menu to All Files. Now execute the following command: cat winpass1. This one requires you to state where the path to the registry is. Keep on reading to find out how to regain access to your Windows 7. At the end of the problem details page, you will see a link to Microsoft's privacy statement.
Next
How to Crack Your Forgotten Windows Password
Once you finish the above procedures, you then can login to your computer with the newly changed password. The process is automatic - you don't usually need to type or click anything. Wait for WinGeeker Ultimate program to load on the startup windows. When you come to the Windows 7 login screen, you can log on to the administrator account without a password. While the web is full of paid and free Windows 7 password cracking programs available, we prefer using a utility named.
Next
How to Crack Your Forgotten Windows Password
Follow the steps as it is to of your computer if forgot. If you are uncomfortable with the methods that require extensive command line work, then you can simply choose the second method, which you saw was extremely simple and intuitive to use. After initializing, choose the target system you lost Windows 7 login password to. You can now reboot your system normally and access your Windows account without entering a password. At the login screen, tap Shift five times. Now use this boot disk to unlock windows 7 account. Now, this post will show how to do that.
Next