How to bypass login password on windows 7. How To Bypass Windows 7 Logon Password In Three Steps 2019-05-27
How to bypass login password on windows 7
Rating: 4,8/10

136

reviews
How to Bypass Admin Password on Windows 7?
Note: Use this method and tool for your personal use only. Step 2: Bring up a Command Prompt After the Install Windows appears, choose your language and click Next and click Repair your computer in the next screen. And '123' means the new password you want to reset for the locked account. Step 1: Restart your Windows 7 computer and hold on pressing F8 to enter Advanced Boot Options. Windows has been dominating the world since the launch of Windows 98. .
Next
How to Bypass Windows 7 Password without Reset Disk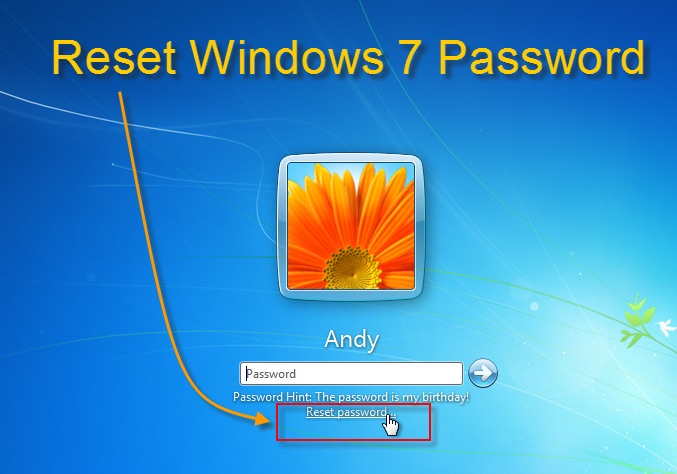 Choose the user account on Windows 7 login screen if you know which account the disk is created for. Method 5 is a video guide which help you crack password Windows 7 step by step. Insert the Windows operating system installation disk while booting the computer. Step 7: Type net user 'Alina 123' and hit Enter. Step 3: Click Next button to burn a password reset disk. Note that this overwrite won't impact the new password you just set up. The next thing you want to do is to replace the original sethc.
Next
How to Bypass Windows 7/8/10 Login or Admin Password in 3 Ways
Step 1: First turn on your computer and when login screen appears press shift key 5 times in a row. Then insert the password reset disk into the computer and follow the on-screen Password Reset Wizard to reset the password for the admin account. Click on Command Prompt option to force to launch command prompt. Way 4: Bypass Windows 7 administrator password in Safe Mode If the built-in Administrator account is enabled and have no password, then you will be able to get into the Safe Mode with Command Prompt, and then help to remove your user account password with the built-in administrator account. If you are uncomfortable with this then please use the recommended tool above.
Next
How to Disable Windows 7 Login Password Prompt
If you have any compressed or encrypted files that were originally created by Encrypting File System , these will also be deleted. The important thing to remember is that once you have reset your password, it is highly recommended that you set a new one that is strong as well as unique. If not, move to Method 2 Method 2: Bypass Windows 7 Password with a Windows Password Reset Disk If you in the past, below are the steps of how to get around forgot password on Windows 7: 1. And then you will get past the Windows 7 logon screen without typing password. Method 1: Bypass Windows 7 Password with System Repair Disc As is known, the System Recovery Options, provided by computer manufacturer, offers Windows installation disc or the recovery options which can help you. If you forgot to do this, the computer will go to login screen.
Next
Bypass Windows 7 Logon Screen and Admin Password
Log on with the new password. Can anybody tell me how to bypass Windows 7 professional password? When the computer starts you will see the interface of Windows Password Recovery Tool. So how can I bypass the password or reset it without reinstalling the system? Step 1: Boot your computer from a system installation disk Connect a Windows 7 installation disk or system repair disc to your computer and make your computer boot from the disk. It is a big deal since you won't be able to access any of your important files and documents without entering the correct password. Step 1: First start your Windows 7 computer or laptop and connect it with the password reset disk. But after setting the password, remember to create a password reset disk, or write your password on a notepad and keep it to a safe place. It is the simplest way to bypass Windows 7 admin login password when you are locked out.
Next
How To Log Into Windows 7 If You Forgot Your Password WITHOUT CD OR SOFTWARE!!
This is where you will see the option to clear the password. Type the command below and press Enter to copy a utilman. Tap on Next and choose the inserted password reset disk. Then all Windows 7 user accounts would be listed in the window. Here I pick up the best Windows 7 password recovery tool- to help you bypass password Windows 7 instantly. Many posts on the web say users can remove Windows 7 admin password in safe mode.
Next
How To Bypass/Hack Windows 7/8/10 Login Password
Step 6: Type a new password for your Windows 7 administration account and just click Next and Finish and now you can get access to your system with newly created password. Execute this command this time to get around the password on Windows 7, and replace username with your Windows 7 account name, and the password with new one instead of the forgotten one. Stop trying any password recovery or brute-cracking tricks available on the Internet. Method 3: by activating the inactive administrator account. If you are not able to boot your computer in normal mode or supposed your notebook is infected with Trojans or malware, you are able to get rid of them with Safe Mode. You don't need to make a new one. Here will list three ways for you to no matter you have default administrator privileges or not.
Next
Top 6 Ways to Bypass Windows 7 Login/Admin Password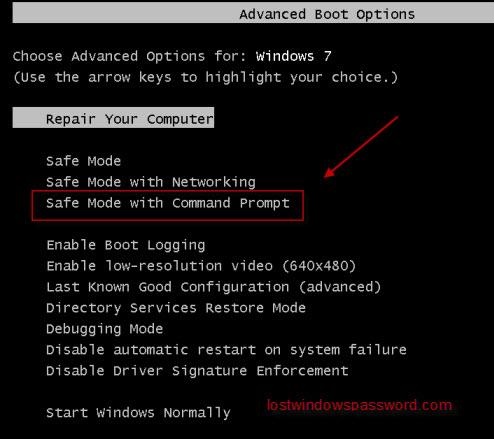 Whenever you need to log on to Safe Mode, an administrator account password is necessary. Just find the login user which ever appeared again and again on Windows 7 logon screen. This would be a disaster if it were the working computer. Here are the solutions to bypass password on Windows 7. If you have no idea what your Boot menu key is, watch for the first screen that appears once your computer starts. But not to worry, have the solution for it.
Next
How to Bypass Administrator Password on Windows 7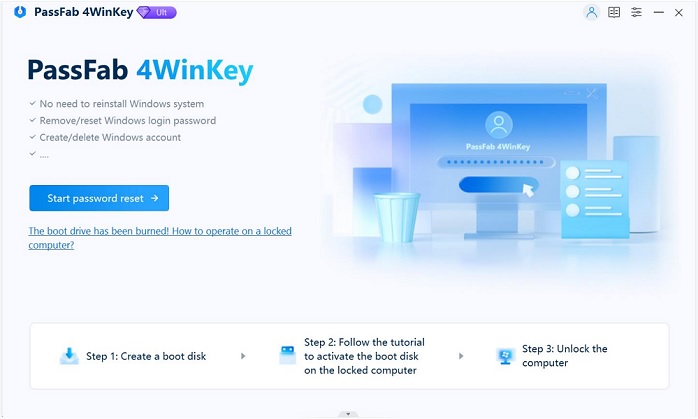 Step 4: After the burning completes. You can also use it on other Windows operating systems to bypass logon screen when it's locked. Luckily, there are still always a few methods to bypass your Windows 7 or higher computer without system reinstallation and data loss, but Some of these are time consuming or boring as you must walk through the whole process, and some are a few simple. This happens to most of the users around the globe when they and couldn't figure out what to do, so they end up re-installing the operating system or take the computer to service center where they even damage the system severely by deleting all the files from the hard drive making your computer entirely empty and valueless. Just two easy steps are required to bypass admin password in Windows 7 without login. Find out the relevant account to remove its login password.
Next