How to crack a password on windows 7 without software. Windows Password Recovery / Home / How to Crack Password Windows 7 2019-05-23
How to crack a password on windows 7 without software
Rating: 7,2/10

1928

reviews
How to Bypass Windows 7 Password without Reset Disk
There are many free or paid tool including , or that also guide you through the process that will be responsible in giving you back your password. Then press F10 to save and exit all of your actions. If you have any compressed or encrypted files that were originally created by Encrypting File System , these will also be deleted. Personally I have used this program on quite a few machines, and have never had an issue. The simplest way to keep your Windows secure is locking it with a password so that only you or the one who knows the password can access the computer. There are several utilities that allow you to bypass Windows login password. After the password reset, the password of the target user you select will be blank.
Next
How to hack Windows 7, 8, 8.1 & 10 Administrator password with and without any software or installation CD/Reset disk.
Forgot Windows 7 administrator password? Then, to pick up a credible and suitable Windows 7 password cracker tool will be very essential. Should we reinstall our Windows at the risk of erasing all of our files in it and get back to square one? Another way to reset your password if you have forgotten your Windows 7 password is by using iSeePassword Windows Password Recovery Pro, which can help you reset your admin or login password for Windows 7, 8 and 10 without system res-installation. Put your hard disk of your computer in any other pc. Method2: by password reset disk When you created this password for your Windows 7 user account, if you made a Windows 7 password reset disk, then you can use this disk to reset your forgotten Windows7 password easily. It will take some time to finish the burning process.
Next
How to Bypass Windows 7 Password without Reset Disk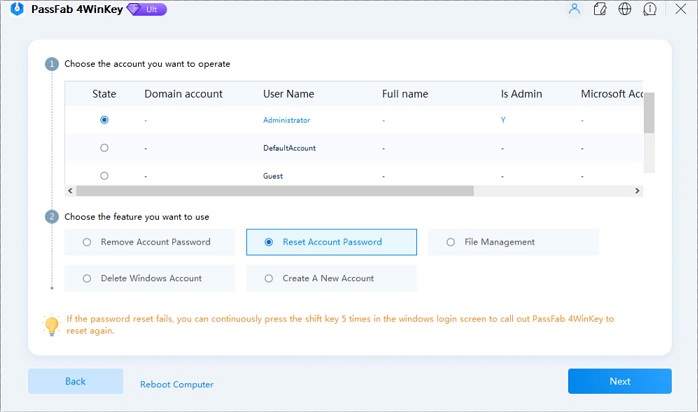 Before we go ahead and describe the method, you need to realise a couple of things. A lot of kernel messages about your hardware and such are outputted. You will see the main Window below. And, same for this issue as well. Resetting Microsoft account password will directly reset the password of your Microsoft related services as well like Skype, One box, Hotmail, etc. It won't work if you don't have an alternate email. The important thing to remember is that once you have reset your password, it is highly recommended that you set a new one that is strong as well as unique.
Next
How to Crack Your Forgotten Windows Password
Sorry I can't upload pictures my phone won't allow me. He is very passionate about blogging and his area of interest are Bikes, Web Designing and keenness to learn Ethical tricks as well, Find him on. There is an that you should check first though, as the creator of the program has addressed some issues you may come across. See the second way as below. There are multiple ways you can crack or hack Windows administrator password when you forget it, some of them work great and some don't. Considering that a Windows 7 laptop at your disposal contains several important details, you need to provide it with a password to maintain protection and also not forget it yourself. You have successfully broken into Windows.
Next
How to Crack Your Forgotten Windows Password
Many people choose not to do this or are not even aware of this Windows 7 feature. There are only two main steps to reset or remove Windows 7 administrator password. It is fairly simple method but it requires a little bit of command line work. The installation is easy to operate, then open the program. Cons: 1 Doesn't work with latest Windows 10. To some extent after using those outsource application for unlock windows 7 password you reach at the point of time where you got to know that you have lost your data and you start hunting.
Next
How can I Crack My Windows 10/8,8.1/7 Password without Changing It
Note: If you already set Administrator password you can use the way in part 2 to reset Windows 7 password Suppose you forgot the password for Mosoh Windows 7 login account, you can log into safe mode with the Built-in Administrator account to gain control or get pass inputting a password in the Admin screen. So that, We Could Reset Windows 7 password on Login Screen. You can ignore this as I was just testing out some things. You can borrow from your friend's if you haven't. Conclusion: Just select one way that works for you from the above three methods, anyone of which can help bypass Windows Vista password without using any third-party software.
Next
3 Ways to Crack or Break Windows 10/8/7 Password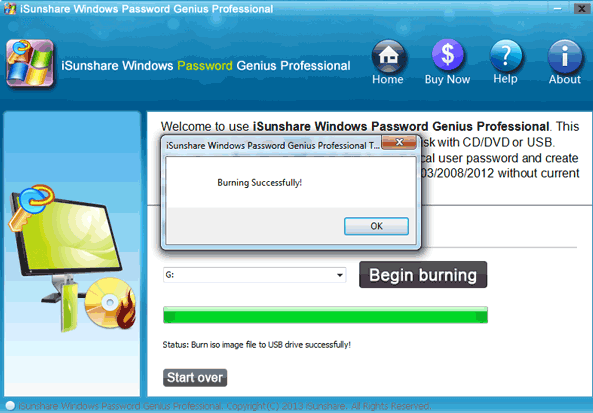 Again it will give you some options, although the suggested one will be the right answer, so just hit Enter. You can do this by pressing a special key such as F2, Esc or Del. A Reset Password link will show up under the login box. Log on with the new password. If you forget your password again, you can use the same password reset disk. Without a password reset disk or other available user accounts, then how to crack Windows 7 password? Even if you have no another account on your Windows Vista, never mind.
Next
How to Delete Windows administrator Password without any software
So here I suggest another easy-to-use Windows password recovery tool - Windows 7 Password Genius. Sometimes you forget your password, but luckily it's not the end of the world. Then program will be startup during the booting, you will see the main screen. Boot up the machine as normal, but at this point you will need to enter the boot menu. Now Restart the computer and login the victims account without any password And do what ever you want you can create your own password for the account Note :- This hack wont work if the admin account is either blocked or password Protected , Update:- You can also hack I hope you liked this post if you have any doubts please feel free to comment Anonymous By going on Safe mode and administration we need password of administration if there was password,and it's way of removing password not hacking. Login password is the first line of defense against those who want to gain access to our computer.
Next
How to Bypass Windows 7 Password without Reset Disk
Frankly speaking, When you're locked out of Windows, I don't suggest you perform this method if you're not a tech guy, if you persist in that, you may damage to your computer or lost system data, all at your own risk. It will load the program and show all the account on your computer. You will need to type in the correct username and press Enter again. To log into Safe Mode, you can use the default account to crack Windows 7 password. Though it is not required if you are the only user of your machine, password is important if multiple users are using the same machine or when trying to assign a User Account for your child with parental controls. Type a new password for that account.
Next
How to remove a syskey password on Windows 7, 8, and 10 without any software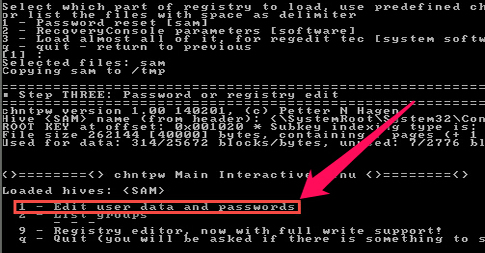 Before we proceed, you must know that not all of these have been thoroughly tested on all Windows versions. Step 3: Start your computer. Step 12: Search for Sethc. When you forgot Windows 7 password and can not access to the data inside the account, you may think of the password reset disk. Step 8: On the login screen, click on the little pie-shaped icon at the bottom-left corner. This tool is surely to be effective for Windows 7 password reset, but it may be a little difficult for computer newbie to recover Windows 7 password if without enough patience.
Next