How to crack wifi password using cmd in ubuntu. How To Crack WPA/WPA2 Wi 2019-03-05
How to crack wifi password using cmd in ubuntu
Rating: 9,8/10

1113

reviews
How do can I hack a WiFi password using CMD in Windows 8.1?
First we have to install air-crack program in o. Understand when you can legally hack Wi-Fi. An internet connection has become a basic necessity in our modern lives. Almost as dumb as the poster instructing how to do this with Windows. This time we will use the command: airodump-ng wlan0 5. These packets are encrypted with network security keys. If you are in a public place and you cannot connect to a wireless networked because it's protected.
Next
Learn to Hack WIFI password with Ubuntu (WPA/WPA2)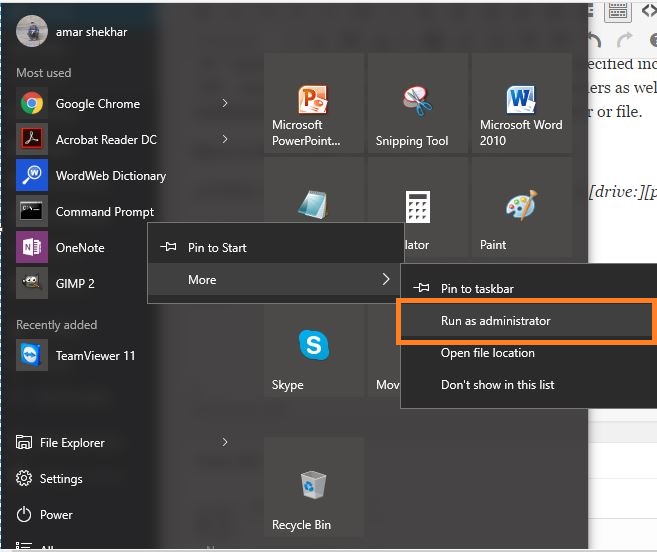 So, what you need be concerned is how to be anonymous. If airodump-ng, aireplay-ng or airtun-ng stops working after a short period of time, you may want to kill some of them! We can also decide to use another tool in the Aircrack suite called aireplay -ng which will compel a device to reconnect via Aireplay sending out deauthentication packets to one of the wireless network devices. If so abort both airodump-ng and aireplay-ng. Short Bytes: Your Linux system saves the passwords of the WiFi networks connected in the past. Now to hack the wifi password, follow the following steps.
Next
Free Software Download: How to Hack Wi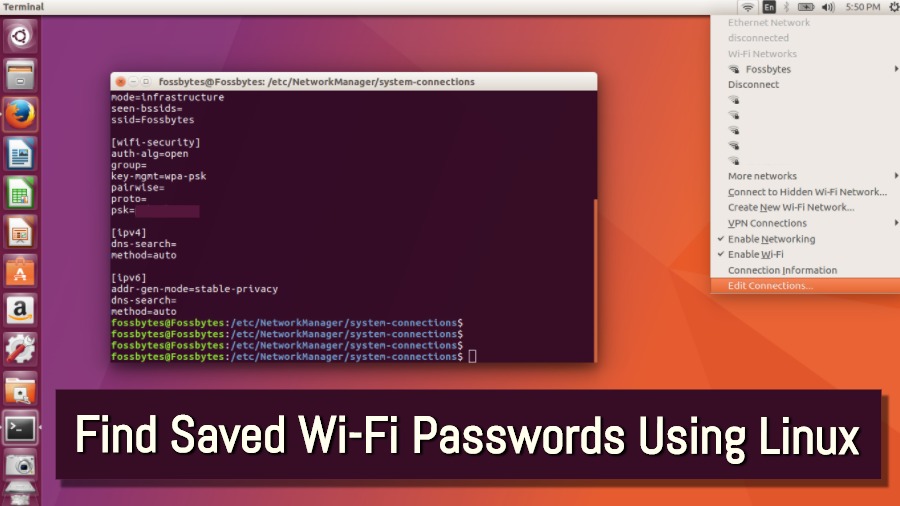 And remember that this type of attack is only as good as your password dictionary. The same happens in the case of an Android smartphone. We need to capture only data packets for cracking. Now with the help of cat command followed by the network name, you can see the saved details. If the WiFi signal is weak the captured data is distorted which will require more of it to crack the password. Extract the file and run setup. Wait…wait and wait… Password strength and cracking time are directly proportional.
Next
HowTo: Use AirCrack
When CommView opens for the first time it has a driver installation guide. But can you guess how much time it would take to hack into a wireless network using our tool? First you need to click on the WiFi icon in the top right corner to reveal a drop-down menu. How can I create a custom dictionary or word list of my own so that i could crack his password??? Patience pays off … In the end, Key found. So always be cautious on connecting to any network. Good Luck Reply best way to do it is to use backtrack 5 never fails ive done it may of times though u have to have a compatible wifi card that works with backtrack 5 if u learn enough commands like i did u could probably hacking anything with bt5 :P though i just commonly use it for wifi only lols i also do a man in the middle attacks on some networks to see what goes on there lol Reply hi. Although this can also be cracked using a wordlist if the password is common, this is virtually uncrackable with a strong password.
Next
How to Crack WPA/WPA2 Pasword using Reaver (Ubuntu)
Step 7: Are You a Visual Learner? This will bring up all the current directories and files. But finding the vulnerability is the toughest task. Browse other questions tagged or. It tries every possible combination of words, letters, symbols, numbers and finally gave the password. To create this article, 20 people, some anonymous, worked to edit and improve it over time. Anonymous hey why i am getting that? Now you might notice that packets are being captured from all the networks in the particular channel. Step 1 Installing Aircrack-ng Open new terminal and type : sudo apt-get install aircrack-ng and let it install the new commands of aircrack-ng.
Next
Cracking a WPA2 WiFi Password with Aircrack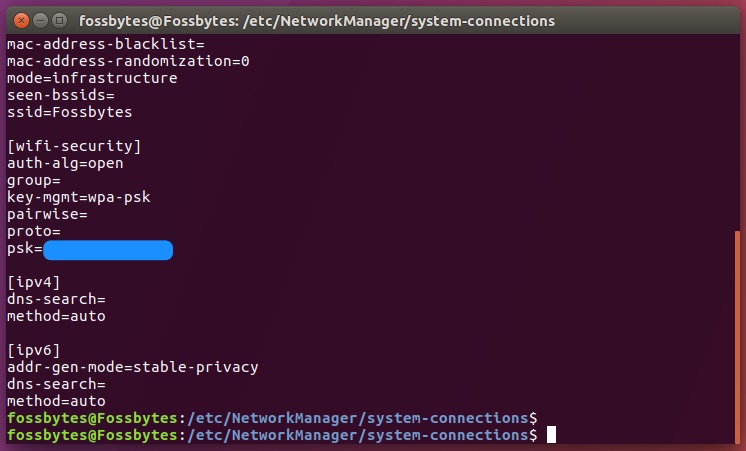 No wireless network is 100% impenetrable. Like most cryptography, brute force will always win in the end if provided sufficient time. Having a machine with superior specs ensure maximum efficiency in brute forcing. . Cracking those Wi-Fi passwords is your answer to temporary internet access.
Next
Learn to Hack WIFI password with Ubuntu (WPA/WPA2)
Just in case you didn't understand, you can watch this video walk-through. Note: You can use walsh -i mon0 to scan for vulnerable Access Points. They have provided me internet on my desktop computer,which have no wifi. Observe Airodump do its job. How to hack WiFi password? Every card I've ever used has monitor mode support and the ability to inject packets.
Next
How to Crack WPA/WPA2 Pasword using Reaver (Ubuntu)
That notion alone will bring chuckles among the daily users of the Internet. However, on another day, you are able to easily. Follow the prompts to install the driver for your wireless card. In this case wait until more packets have been captured and repeat the steps to be performed after capturing packets. Airmon-ng: Monitor Mode Now it is required to start the wireless interface in monitor mode. To hack WiFi password, you need a password dictionary. Sometimes it only takes 5.
Next