Windows 10 openssh authorized_keys. How to install OpenSSH client on Windows 10 • Pureinfotech 2019-06-15
Windows 10 openssh authorized_keys
Rating: 4,8/10

1882

reviews
Extracting SSH Private Keys from Windows 10 ssh
Even though when I created them I added a password, they are stored unencrypted with ssh-agent so I don't need the password anymore. Select the desired package and click Install. For more info see Logging Facilities in Windows. Lawrence's area of expertise includes malware removal and computer forensics. So you can see why your help is needed. Putty is one of those tools that we as developers often take for granted, but ideally I could do stuff like this without installing yet another tool. Normal method is create it and throw it in the user's account under.
Next
ssh
It allows you to manage a Windows machine without installing tools like rdesktop on your Linux computer, or even changing Windows settings from a Linux computer which has no X server installed. The -t option specifies the type of key: ssh-keygen -t rsa When the command is executed, you will be prompted for a location to save the keys, and then for a passphrase as shown below. Figuring out Binary Format This part actually took me the longest. I played around with the path for AuthorizedKeysFile because I thought that maybe it doesn't find the file by relative paths. Lines starting with and empty lines are ignored.
Next
OpenSSH Server Configuration for Windows
Use Python script to reconstruct private keys: python extractPrivateKeys. It is a common error when configuring file transfers to accidentally omit this option and permit shell access. Open Manage Optional Features To open this setting, search in Start Menu search box for Manage optional features and click on it. You may also set up scp with chroot, by implementing a custom shell that would only allow scp and sftp. I don't recall it being available as a feature back when I installed it. And last, what does sshd mean when it mentions those keys during startup see log? It should only be used in safe, testing environments.
Next
OpenSSH for Windows / Discussion / Help:authorized_keys file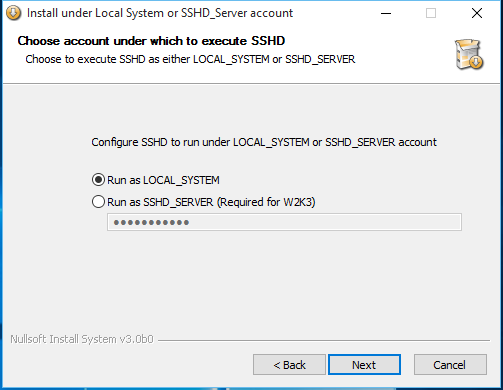 I pulled down the linked from the blog and fed it the unprotected base64 blob I got from the Windows registry: It worked! When I added the ed25519. Lawrence Abrams is the creator and owner of BleepingComputer. As an example, the following Powershell command sets the default shell to be PowerShell. If the file is absent, sshd generates one with the default configuration when the service is started. Does this app support key authentication? I have no idea how the original author soleblaze figured out the correct format of the binary data, but I am so thankful he did and shared. I would get to the point where I would enter my username and hit enter.
Next
How to Install the Built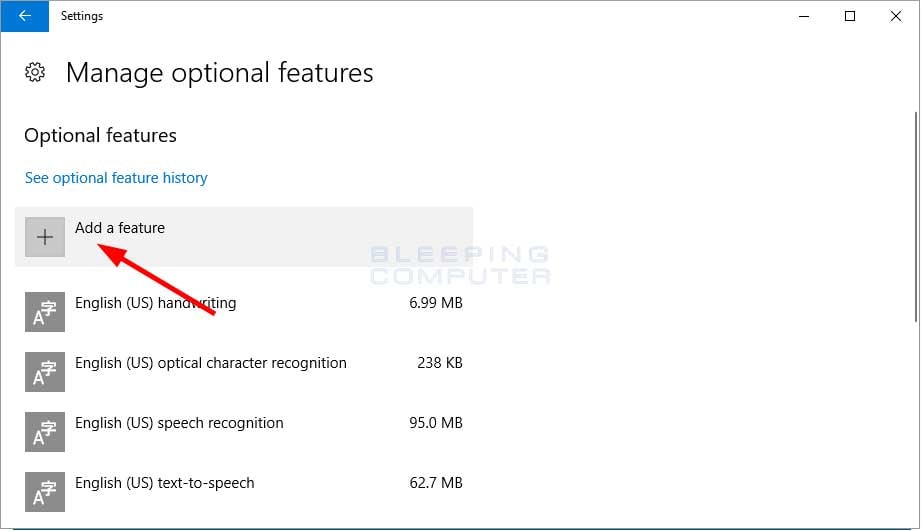 If everyone who reads this site, who likes it, helps to support it, the future would be much more secure. The -t option specifies the type of key: ssh-keygen -t rsa Note: If you get a command is not recognized error, your path is incorrect. Should I be adding all of the default keys. In a locked-down environment, a proper key management tool such as would normally be used. Last, enter the cmdlet to start the sshd service, which will generate the first pair of host keys automatically.
Next
How to Enable OpenSSH Server in Windows 10
This will open up the Manage optional features screen as shown below. The public key ending in. To do so, type ssh and hit enter. I found a notable exception that in Windows 10, using the described route only wrote the files to the folder if the file names where not specified in the ssh-keygen generator. That's no way related to. Error 1067: The Process terminated unexpectedly.
Next
Configuring authorized_keys for OpenSSH
See the below troubleshooting procedures below for further information. Yours could be in a file you named earlier, be conscious. All the required permissions are set. I tried creating my own key and adding it but when I run sshd. This is an independent site, and it takes a lot of time and hard work to produce content.
Next
OpenSSH Server Configuration for Windows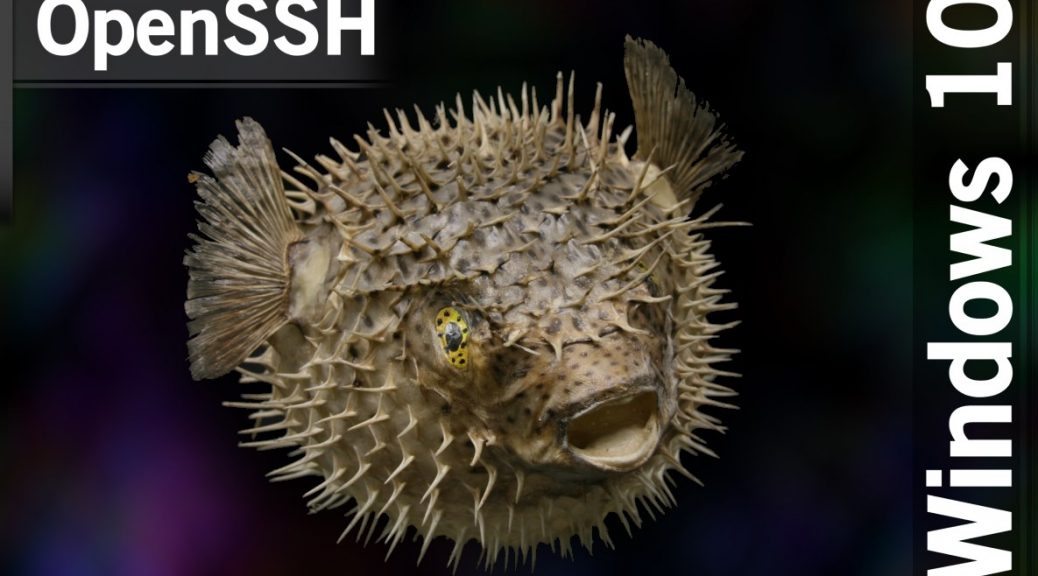 This will open the properties for that privilege and show the accounts or groups that it is currently assigned to. For example, here you see I have three Linuxes and one is the default. That should open a window just like the one shown in Figure 1. Self-provisioning is anathema to and having a controlled access provisioning and termination process, as required by most cybersecurity. Windows allows multiple of formats for specifying domain principals, but many conflict with standard Linux patterns. I have generated keys using the keygen packaged with the app.
Next
OpenSSH for Windows / Discussion / Help:authorized_keys file
They are also given correct permissions, no need to modify them. The public key ending in. I'm trying to get key-pair auth running. A search result labeled Manage optional features will be displayed, which you should click on. This forum is specialized and dedicated for issues like what you're encountering. They are loaded only, when you try to log in. Next Steps Obviously my PowerShell-fu is weak and the code I'm releasing is more for PoC.
Next