Windows 7 password recovery linux boot usb. How to Reset Windows 7 Password with or without Reset Disk 2019-05-02
Windows 7 password recovery linux boot usb
Rating: 9,5/10

570

reviews
Install Ophcrack to USB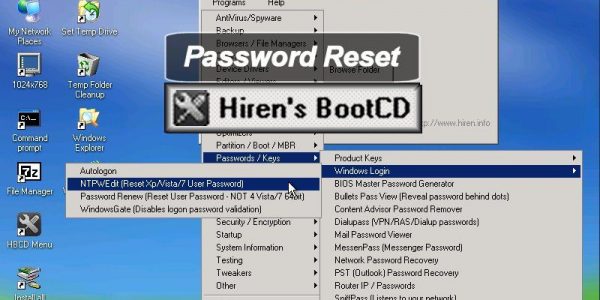 Then, you will have to download from a reliable web source. Did you lose your Windows 7 password? At any rate, SystemRescueCd is a powerful tool. So you hovered around and looked everywhere to find your password but still getting the same error message. You can then log in to Windows without a password! Input the user you want to reset its password and go on. Please be responsible, and do not misuse the information provided here in good faith to be helpful.
Next
How to Reset Windows 7 Password with or without Reset Disk
In the next section we will make the appropriate menu entries and add our actual boot images to the drive! You can find your password back with it. Method 2: How to Reset Windows 7 Administrator Password with Password Reset Disk If you don't have enough knowledge about computers then resetting password with a third party commercial tool is the safest and easiest option. The other methods may or may not work depending on your situation but it is assured that the Windows password recovery tool will 100% work because it works independently without any conditions. It doesn't reset or remove the password from your system like PassMoz but rather it recovers the password. You will get the main Window below. Hope Someone has an easy way to work around it - in order to get up and running with Linux.
Next
Resetting Passwords with SystemRescueCd » Linux Magazine
We all know that once the administrator account has been locked, disabled or reject your wrong password, you will not install any software, program updates and can't do any do any kind of administration whatsoever. Dell laptops after 2004, like your Latitude e6540 from mid-late 2013, have no legitimate and documented way of clearing the password in hardware. The only drawback is that it is not free to use, you will have to pay for a license to remove the password from your computer but it is totally worth it considering the files and data inside your computer are priceless. If your system is unable to boot, you can boot your computer from created bootable device and restore system to normal status using system backup file. The basic procedures described in this article will work with other Live Linux troubleshooting distros, although the details might vary. Reboot your computer and wait for the password reset tool to appear on the screen. Are you looking for a free password recovery tool and an easy way? If you have forgotten the administrator password of your Windows 7 computer and tried everything you could do to reset the password but failed then in this tutorial, we will show you some innovative methods to reset Windows administrator password.
Next
How to reset a Windows password with Linux
It is quite safe as it won't damage your system and existing data on your computer. To reboot, enter the reboot command and press Enter. In that condition, one of the choices will be to re-install operating system all over again. There are many tools available on the internet but we are going to use in this part. We hope our tips would do help you. Step 2: Now the Forgotten Password Wizard opens, click Next.
Next
How to create a CD/DVD/USB Windows 7 password reset boot disk
It would take days if the password contains more than 8 characters. The old install method of booting via the stage-files has been removed. Next, you can reboot the system with the reboot command, log in to the root account, and change any other passwords as necessary. Besides Ubuntu, iSeePassword is also a nice alternative to Ubuntu. Next, you can select the account name that requires a password reset. This is a corporate security feature.
Next
How to Reset Windows 7 Password with a Bootable USB Flash Drive
Conclusion: In this guide, we have shown you that it is totally possible to reset Windows 7 password even if you totally forget it. Step 8: Get to the command line. Here are the steps to configure pendrive for Windows password recovery. Please remember, that you must use this tool to reset the password of your own personal computer. Each method has its own pros and cons. If you or someone you know ever forget your Windows password, you'll be glad to know about chntpw, a neat Linux utility that you can use to reset a Windows password.
Next
How to Reset Windows Password with Ubuntu Live CD/USB Disk
Here you can restore system. But this feature is hidden in Windows 7 and you will need to use the following steps to reset your computer password. This article has also been viewed 227,559 times. So, just like any other day, you came to home from office and were ready to complete some unfinished task on your computer but hang on! It is recommended to backup important files on it. The implication of the methods shared in this guide varies from users to users. However, It's only a moment for you forget Windows 7 password and it may take you several days to regain access to your system.
Next
How to Crack Your Forgotten Windows Password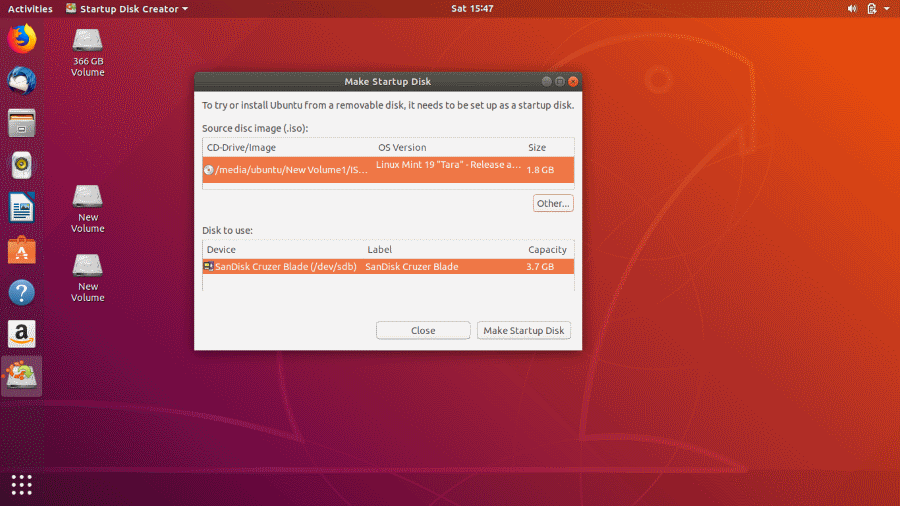 But remember, if it fails to reset the password then you can have your refund within 30 days but we are pretty sure that won't happen. Then enter the password changes to disk and enter y for yes and press Enter. Losing Windows 7 password is not a big problem if you handle it in a right way. Have you ever found yourself locked out of your own machine? Of course, most of the troubleshooting tools found on SystemRescueCd are available for other Linux distributions as well. It is an extraordinary kind of account used especially to reset Windows passwords if forgot. This process may take several hours depending on the length and complexity of the password.
Next